Cars
Have you been searching for a car garage that you can really trust? Well look no further than Modern & Classic Autos. We offer a wide range of services, including Mechanical Repairs, Servicing, Clutches, Gearboxes, Welding, Wheel Alignment and MOTs for all cars and light commercial vehicles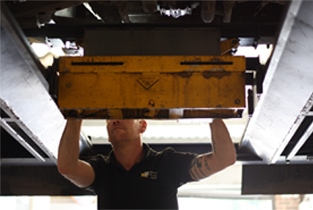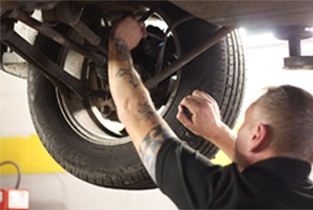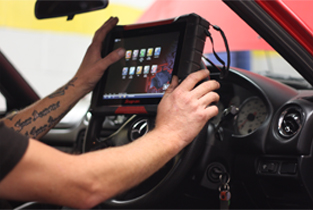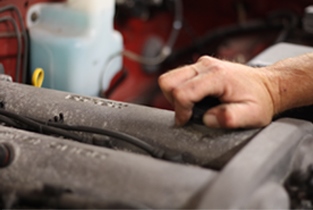 Keeping Your Car Safe and Roadworthy
Has your car suffered a sudden malfunction and requires immediate attention, or do you want to have it checked out to spot any problems early? Modern & Classic Autos have a team of highly qualified mechanics who can help with a wide range of car repairs and car servicing. We are able to service cars which are still under the manufacturer's warranty using dealer parts only, without affecting your warranty.
When you come to our garage you will receive a reliable service to the highest standards. So whether you need an engine rebuild, a new clutch or brake replacements, we will deliver quality repair work at the most affordable prices.
If you would like to speak to a mechanic on our team about any work you have in mind or for a free quote, contact us now.

Servicing
Maximise the lifespan and value of your car with regular car servicing. All work and repairs are completed to the highest standard according to manufacturer's specifications. We recommend having your car serviced regularly. Having your car serviced on a regular basis means a higher chance of passing your MOT.

MOT
The penalty for not having an up to date MOT certificate could lead to a hefty fine. This could also affect an insurance claim, especially in the case of injury. Our highly skilled and fully qualified mechanics will conduct series of checks around your vehicle, including the interior, exterior, under the bonnet and under the vehicle. The result of each check is recorded.
Brakes
Are you experiencing problems or have any concerns with your braking system? Making sure your cars brakes are completely functional could not be more important for your safety and the safety of others. We offer affordable brake repairs that can get your car safe again. Don't wait until it too late!

Diagnostics
Your car engine is a complex machine and can from time to time face some performance issues. The majority of modern vehicles can produce a huge variety of fault codes that get stored within the vehicle's memory system. Modern & Classic Autos have the latest diagnostic equipment to plug into your vehicle's electronic control system and identify the issues.

Air Conditioning
We all use the air conditioning system more during the hot summer months, but this is also useful in the winter for demisting your screens. On average your air con system needs a recharge every couple of years. We diagnose all vehicle air conditioning systems. A poor air con system can increase your fuel costs as the air conditioning pump need to work harder.

Exhausts
Is your exhaust excessively noisy? An underperforming exhaust system can result in reduced efficiency and can lead to other problems for your car. We can repair, supply and install to ensure that your vehicle's exhaust is in good condition. Regular exhaust checks could help the environment and will ensure you are doing your bit for the environment as well as saving money!