Motorbikes
We service and repair all types of motorbikes, from superbikes to classic motorcycles and scooters. We carry out MOTs and can supply tyres, inner tubes, brakes, chains, sprockets, oils, filters and other parts.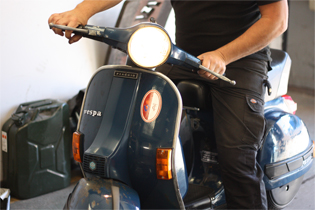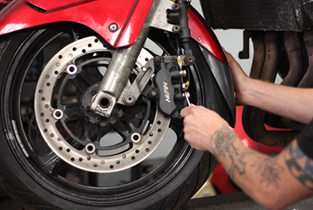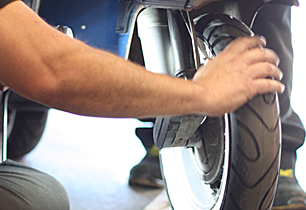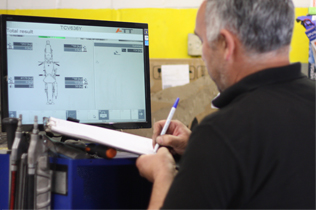 Keeping Your Motorbike Safe and Roadworthy
It is crucially important to make sure your bike is properly and regularly serviced, particularly if they have been stored in the garage over winter. With today's high performance motorcycles through to the pride and joy of a classic, at Modern & Classic Autos, we want you to be confident that your bike is running at its most efficient level, giving you the best performance and reliability it can. We pride ourselves on quality work and happy customers, many of whom return time after time. We value your loyalty and continued custom.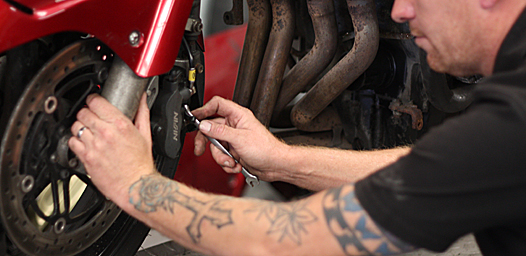 Servicing
As well as servicing your bike, Modern & Classic Autos also provide MOT testing.
Servicing and routine maintenance of your motorcycle is key for its longevity and its consistent performance and safety. When we service your motorbike you can be assured that it will be carried out to the highest standard with safety paramount and attention to detail second to none. We will advise you of any none agreed work that needs to be undertaken.
We also carry out a full range of professional restoration on bikes in any condition.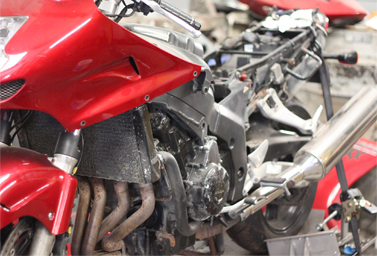 Parts
If you have a spare part that needs replacing, we can help you. We have a wide range of spare parts for most motorcycles and scooters, and if we don't have it, we can get it! With unrivalled knowledge and experience, our staff are on hand to offer professional advice and guidance to all motorcycle enthusiasts. From motorcycle parts to tyres and exhaust systems, we stock it all.